5 Unforgettable Locations for Destination Weddings
When it comes to planning a destination wedding, the possibilities are endless! There are so many different places in the United States where you can host your big day, whether it's on the overlooking Table Rock Lake or on top of one of Colorado's many mountains, each location will make your day unforgettable and unique. Here are five of the best unique locations for destination weddings without the need for a passport.
What is a destination wedding
A destination wedding is a wedding that takes place away from the hometown of the bride or groom. Most people choose to have destination weddings to create a unique experience for themselves, their family, and their guests, —you can choose practically any location in the world as your wedding location, a destination wedding doesn't necessarily mean you're leaving the country. Destination weddings do tend to be pricier than a traditional wedding, but it's often seen as a way of making a statement about your relationship or simply creating memories you'll cherish forever. Take a look at some of these unique destination weddings.
Breckenridge is home to miles of hiking trails, breathtaking scenery, and skiing. It's also a great place to get married; there are several historic hotels in town, as well as outdoor venues that offer views of city. While destination weddings aren't cheap, they can make this centrally located area an unforgettable experience. Before choosing Breckenridge as your wedding location, you should consider how you'll celebrate with friends and family who might not be able to make it. Keep costs down by celebrating at your hotel after dinner—and if possible, get married before everyone else arrives on a different day or at another venue altogether!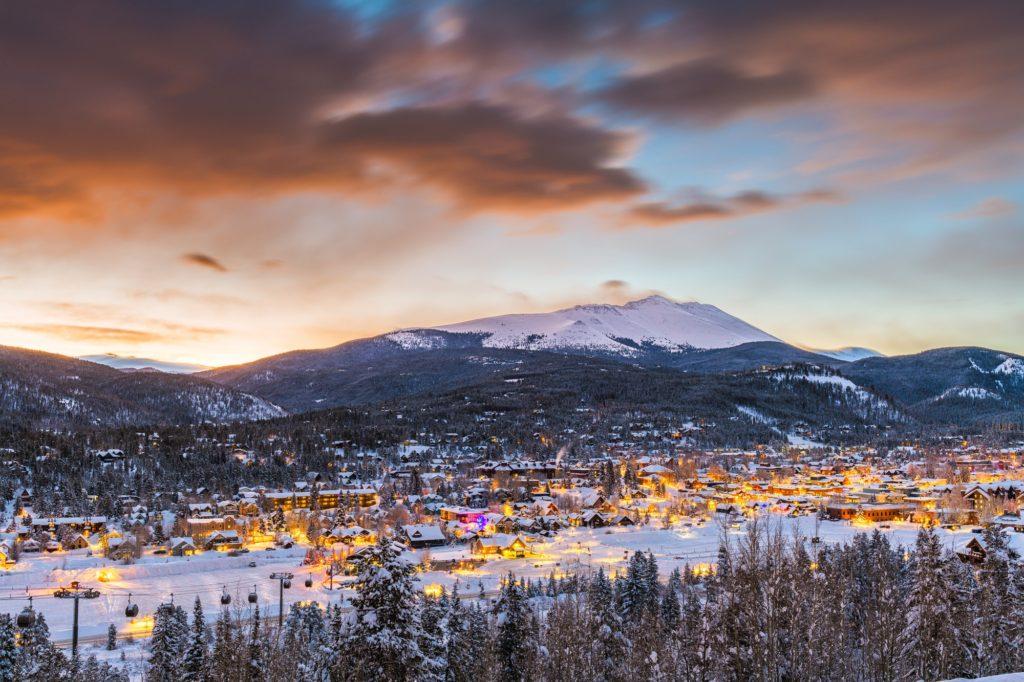 Santa Fe is located in northern New Mexico and is one of the most distinct cities you'll ever visit. Known as the Land of Enchantment, Santa Fe captures the same spirit that surrounds all of New Mexico with its art galleries, outdoor concerts, and mountain-range views. It's a destination wedding spot that rivals any other city on the continent—it simply has that feeling about it that no other place does.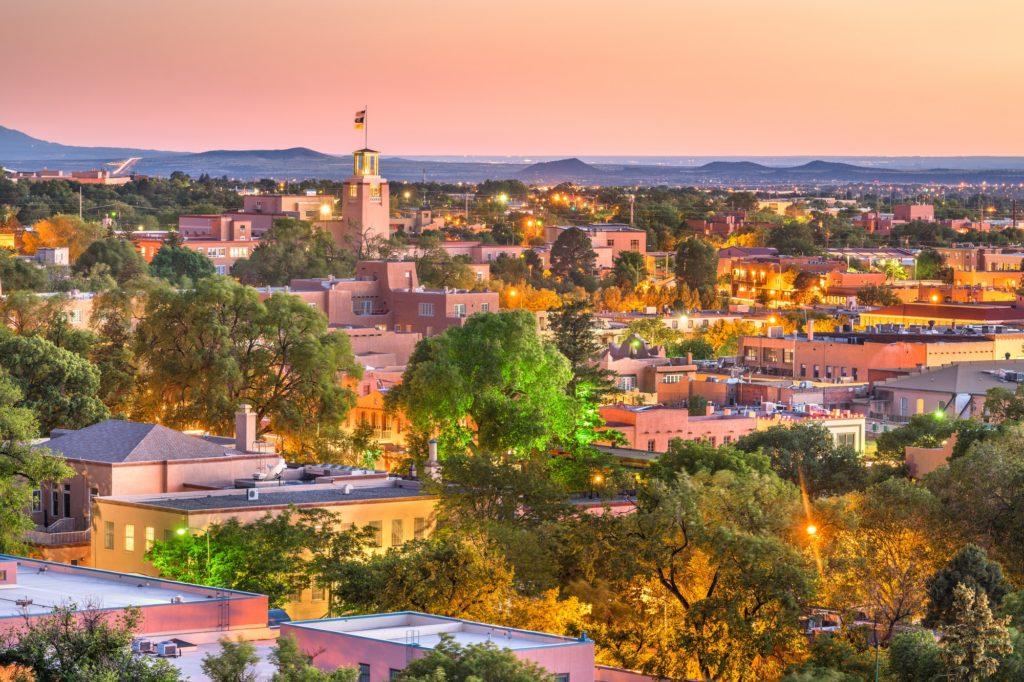 St. Thomas, U.S. Virgin Islands
The U.S. Virgin Islands is a Caribbean island chain, and the southernmost of the islands are more than 100 miles off the coast of Florida. Without the need for a passport, you can visit these beautiful islands without any additional documentation. The warm tropical climate and crystal clear water makes for a landscape you and your guests will never be able to forget. St. Thomas is the biggest island, and arguably has some of the best beaches and destinations in the entire USVI region.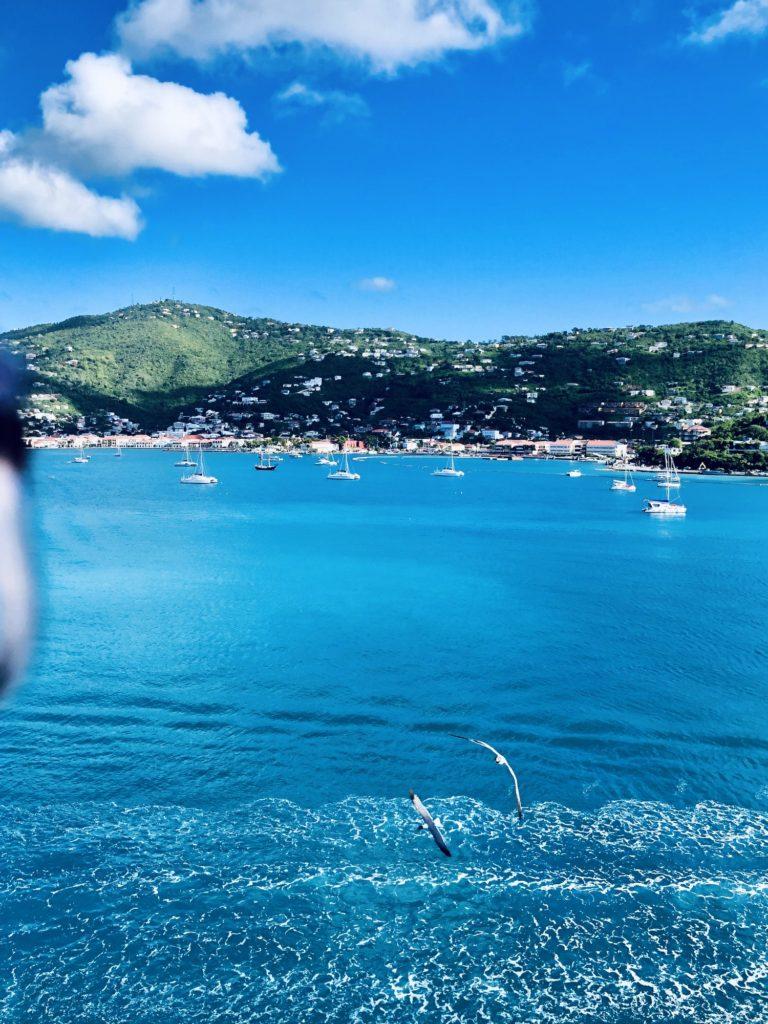 The Crystal Bridges Museum of American Art, designed by world-renowned architect Moshe Safdie, is home to an impressive collection of American art and sculpture. But the real beauty at Crystal Bridges isn't contained within the galleries—it's the surrounding landscape. With more than 1,500 acres of outdoor space, it has everything you need to throw a wedding that's as unique and unforgettable as your guests. From lakeside views to rolling hills and serene trails, Crystal Bridges' wooded grounds are picture-perfect in every season. Come springtime (or anytime really), visitors can take a stroll through Bentonville's botanical gardens—the largest and most diverse public garden collection in Arkansas. Crystal Bridges offers an incredible wedding package that overlooks the beautiful and unique architecture.
Ridgedale, MO may be a small dot on the map, but it is home to one of the most beautiful wedding venues in the country. Top of the Rock is a stunningly gorgeous wedding location, nestled at the top of an Ozark mountain and boasting an excellent view of the surrounding countryside and Table Rock Lake. This venue has hosted many events, including theatrical performances and golf tournaments, but the weddings in the Wine Cellar are some of the most luxurious you can imagine. With artifacts excavated from the grounds, a view that rivals none, and a special cannon ceremony to celebrate your wedding, Top of the Rock is unlike any venue you've ever seen before. Just think about how gorgeous your wedding pictures would look at sunset with its End of the Trail Statue as the backdrop!
Some of the advantages to having a destination wedding in the US include the opportunities to incorporate unique local elements into your celebrations, as well as an amazing range of locations that are just a plane ride away. Whether you choose Arkansas, Colorado, Missouri or any other number of beautiful states, you'll be sure to have a day that's both memorable and exciting. Just remember to bring an officiant along!